12 Common Project Challenges and How to Conquer Them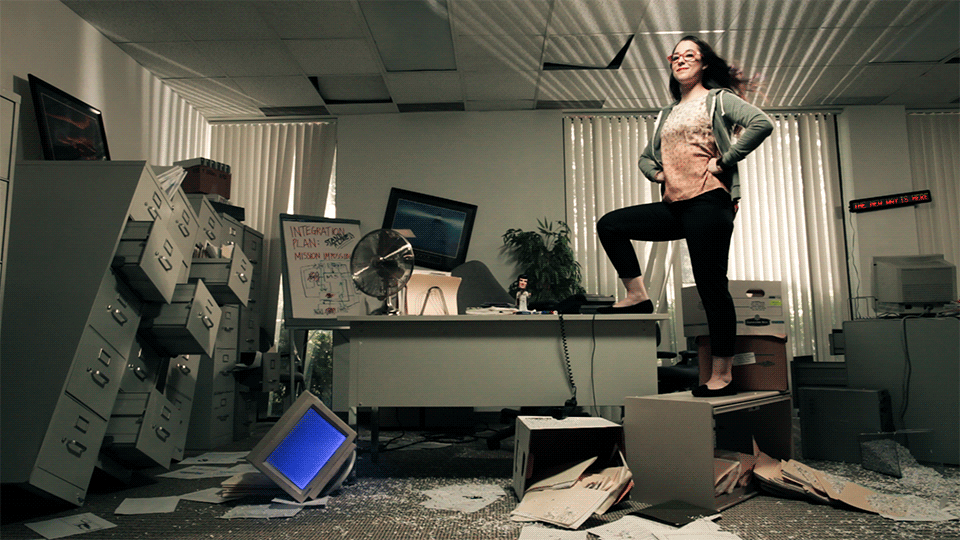 Perhaps you have heard the saying, "Being challenged in life is inevitable, being defeated is optional." When it comes to managing projects, there are plenty of challenges faced by project managers!
Most of the problems project managers face are unanticipated and only reveal themselves as the project progresses. That said, there are core problems inherent in the life-cycle of every project, such as the following instances.
12 most common project management challenges:
Inappropriate job assignment

Ambiguous vision and undefined goals

Lack of executive sponsorship and stakeholder engagement

Disproportionate project competing demands and conflicting priorities

Scope changes

Inadequate skills of project team contributor(s)

Lack of accountability

Unrealistic deadlines

Insufficient or mismanaged resource

Poor or deficit communication

Uncertain or unexpected dependencies

Improper planning for risk management
Now we've taken account of the challenges, let's take a look of some practical approaches to help overcome those challenges.
1. Inappropriate job assignment
Ideally, a skilled project manager should and must be included prior to the beginning of the development phase (initiation stage) of the project life cycle, if percentage of project success is to be realized.
2. Ambiguous vision and undefined goals
Use SMART (SMART stands for specific, measurable, attainable, realistic/relevant and time framed). The establishment of goals based on these criteria reduces ambiguity and creates a climate for commitment.
3. Lack of executive sponsorship and stakeholder engagement
With actively engaged executive sponsors, organizations can bridge the communications gap between influencers and implementers to significantly increase collaboration and support, boost project success rates, and reduce risk. Secure (at minimum of ) one project sponsor at the executive level of the organization to own the project from start to finish and be personally vested in its success.
4. Disproportionate project competing demands and conflicting priorities
7 Prioritizing Tips
Focus on high-value activities.

Start with the end in mind. Ask yourself, "What will be the result if I do not get this done today?"

Ask for specific deadlines – not simply "ASAP."

If you support multiple leaders and feel conflicted as to what takes precedence, ask the group to decide the order and then tell you.

Establish huddles with your leaders so you can discuss the day or week's priorities.

Do the work first for the person who gives your performance evaluation, unless they tell you differently.

Make deadlines public information; inform all members you support through a status update sheet or form.
5. Scope changes (aka Scope creep)
Proactively perform risk and quality management with each change request based on the change control procedure and change management policy. Also, ensure the project stakeholders (e.g. Sponsor, Subject Matter Experts, end-users or other persons of influence), are well informed and stayed engaged in every stage.
6. Inadequate skills of project team contributor(s)
4 strategies to manage the issue:
Review staffing procedures and standards

Develop a project roster

Acquire skilled resources

Enlist outside help
7. Lack of accountability
3 tips to improve accountability:
Make the motivation clear and compelling -- Make a clear case for change and ensure that you communicate how the task (or change) will benefit the person or the project outcome.

Determine the consequence of both completion of the task and for leaving it undone.

Provide structure for how to complete the task.
8. Unrealistic deadlines
All projects require some time and cost to create the deliverables agreed to in the project scope. When one of these constraints is altered, at least one of the others needs to be adjusted to get them back in alignment.
Apply these two project management techniques to increase the chances of success and better manage expectations.
Talk to your manager about increasing the resources that are available for the project.

Discuss with your customer about reducing the project scope. See if there are features and functionality that they can live without for now so that you can deliver the project within the deadline specified.
9. Insufficient or ineffective resource
Define needs and obtain approval up front, and carefully acquire, assign and prioritize resources throughout the duration of a project. The formula for success is a good balance of supply (resources) and demand (break/fix issues alongside the project),
10. Poor or deficit communication
Good communication means the right message, at the right time, in the right format. Consider all three aspects when you have something important to say. In addition, determine proper communication flows for project members and develop a checklist of what information (reports, status, etc.) needs to be conveyed to project participants.
11. Uncertain or unexpected dependencies
Unexpected issues are those that were generally not foreseeable, and therefore were not factored into the project plan.Follow these steps to mitigate any negative impacts:
Acknowledge the missed deadline and resulting delay as soon as possible

Consider the consequences

Identify and evaluate the alternatives

Communicate, negotiate and decide
12. Improper planning for risk management
It is inevitable that every project has its risk in the nature because of its complex dependencies related to the environment, management, system, process, resource, and the stakeholder factors. The risk planning is related to how to anticipate the failure. If an unexpected case is occurred at the mid or end of the stages, how to handle the situation and repair the damage.
Lastly, four additional strategies to consider when you are faced with obstacles:
1. Create a big picture of your project
Using visuals like a mind map can help move your creativity in a new direction.
2. Brainstorm a list of ideas with your core team
Since solutions to problems often reside beyond the status quo, jotting down a list of all the possibilities, including those that may seem way outside the realm of practicality, can help you find lightning bolt ideas and needed breakthroughs.
3. Look from a different angle or prospective
Changing your perspective is a very valuable tool for understanding a situation. Sometimes, taking an outsider's view can reveal new ideas. Ask yourself what advice you'd give to someone else faced with the same obstacle.
4. Approach with an alternative game plan
Tackle a different element of the project to circumvent the obstacle, move ahead in any way you can, simply keep the momentum moving forward.
Now here are some interesting findings of 2012 to 2016 project outcomes. (Source: 2016 PMI's Pulse of the Profession - 8th Global Project Management Survey)
"The greater the obstacle, the more glory in overcoming it." ~ Molière
References:
Related posts:
#Collaboration #Leadership #TeamManagement #ThinkDifferently #ProjectManagement